Philadelphia Amtrak Crash Leaves 8 Killed and Over 200 Hurt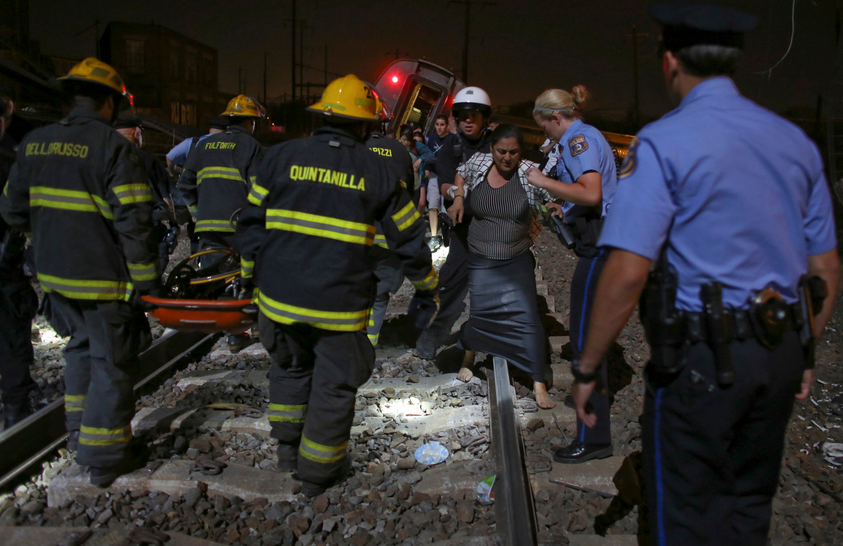 Photo courtesy of The New York Times
An Amtrak passenger train carrying 240 people derailed in Philadelphia, on May 12, 2015, at 9:30 P.M. The train derailed in Northern Philadelphia on its way from Washington, DC to New York. Seven cars separated and six cars overturned, officials said.
More than 200 police officers and 120 firefighters responded to the derailment, according to The New York Times. Agents from the F.B.I. and Department of Homeland Security were also brought to the scene.
Many of those injured were rushed to Temple University Hospital and other Philadelphia hospitals via ambulances and busses. Numerous people suffered massive head and chest injuries, fractures and various other critical injuries.
According to NBC News in Philadelphia, the derailment occurred at almost the exact location of former deadly crash in 1943 that killed 79 passengers and injured 117.
Our deepest sympathies go out to the victims of the Philadelphia Amtrak crash and their families. Azrael, Franz, Schwab and Lipowitz has an office in Baltimore, MD. Our practice areas include complex transportation disaster litigation, including airline crash and train crash cases.
Victims and their families deserve answers as to the cause of the crash and compensation for their losses and damages. AFSL can help. Contact us by telephone (410-821-6800) or email for a free consultation on the rights of passengers who were injured or died in this terrible accident.