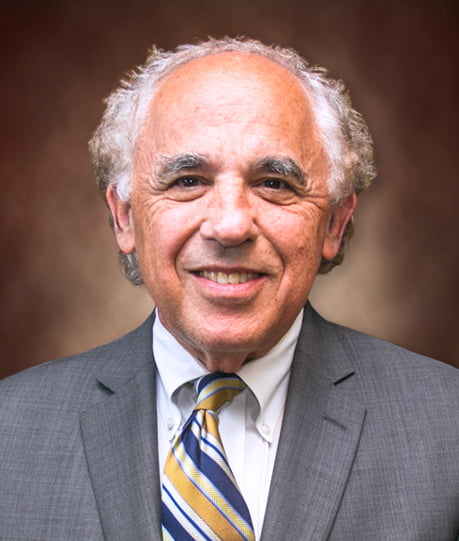 Jonathan A. Azrael | Partner
Jonathan is the firm's Senior Partner and heads the Azrael Franz commercial litigation, business transaction and real estate/zoning departments. Jonathan represents real estate developers, investors, and brokers; wholesale retail and services businesses; and health care and financial professionals. He advises and assists clients in structuring, negotiating, and completing all types of business and financing transactions. Jonathan leads a litigation team that provides aggressive representation in prosecuting or defending civil cases, arbitrations, and appeals involving business, zoning and condemnation issues, business and real property disputes, contests involving wills and estates, class action suits and corporate and healthcare fraud litigation
A graduate of the Wharton School of Finance (1963) and Columbia Law School (1966), Jonathan has been a member of the Maryland State Board of Law Examiners for over 20 years. Appointed Board Chairman in 1995, Jonathan continues to serve in that position where he guides the preparation and grading of the Maryland State Bar Exam taken by all new lawyers in the State.
Jonathan devotes substantial effort to pro bono work through the Maryland Volunteer Lawyers Program and has assisted families of 9/11 victims through Trial Lawyers Care. Jonathan serves as Director and Counsel to the Children's Cancer Foundation and is an active supporter of community and charitable causes.
Over his lengthy legal career, Jonathan has established a reputation for professionalism and dignity with his fellow lawyers, judges and court personnel. As a mentor and counsel of many younger attorneys, Jonathan has given generously of his time and freely shared his knowledge and experience. Jonathan's legal acumen and skill, courtesy and compassion for others sets an example for all of the Azrael Franz lawyers and staff.
Born Baltimore, Maryland, August 17, 1942; admitted to bar, 1966, Maryland; 1968, U.S. District Court, District of Maryland; 1970, U.S. Tax Court; 1980, U.S. Claims Court. Education: University of Pennsylvania (B.S., Econ., 1963); Columbia University (LLB., cum laude, 1966). Harlan Fisk Stone Scholar. Chairman, Maryland State Board of Law Examiners.
Mr. Azrael has again been named one of Maryland's Super Layers for 2019. He has been recognized as a Super Lawyer in 2009, 2010, and every year since 2012.