Coronavirus (COVID-19) Update:  The health and safely of our clients and staff is our top priority.  Our firm is still open and we are here for you.  We can handle your case without the need for you to come to our office.  We are available by phone or video conference.  We urge you to stay safe during this national emergency.

Azrael, Franz, Schwab, Lipowitz & Solter, LLC concentrates in personal injury, wrongful death, business transactions, trusts and estates, real estate and commercial litigation
Established in 1949, Azrael Franz has achieved a prominent reputation in the field of complex injury and wrongful death claims, including airline crash litigation, assuming a lead role in multi-district litigation. We aggressively pursue these claims, along with computer and healthcare fraud recoveries throughout the United States in court and arbitration proceedings. Our vigorous representation results in substantial recoveries for our clients. We also vigorously represent clients in pursuing and defending business, real estate and estate other actions.  Azrael Franz counsels banks, businesses, developers, professionals and business owners and their families on business and real estate acquisitions, sales, loans and other transactions, estate and trust planning and administration and other matters.
Azrael Franz is respected for its professional, thorough, creative and timely approach to the cases and matters we handle. Many clients are afforded success-based or flat price fee structures as well as the traditional hourly rate model. Our size and experience allows us to successfully handle complex litigation and business transactions on a local and national level, while maintaining the quality and effectiveness of our services. All cases are closely supervised with the direct involvement of partners. The controlled growth and low turnover of our attorneys and staff enables us to maintain a strong team ethic that translates into the best possible service for our clients and referring attorneys.
Azrael Franz's attorneys are active in community service organizations and have provided services on a pro bono basis to a wide range of individuals and groups, including numerous victims' rights organizations and other charities.

Azrael Franz In The Media
Judson Lipowitz, John Solter and Jonathan Azrael, Partners at Azrael Franz, represent the Davis family in a wrongful death case involving 86-year-old Elbert Lee Davis Sr., the victim in a fatal car crash. The driver who struck Davis, Umar Burley, recently…
Read More
Gallery of Student Art at Azrael Franz
In conjunction with the Baltimore County Public Schools Office of Visual Arts, our firm is pleased to recognize and showcase the outstanding creative talent of high school students throughout Baltimore County by providing this gallery to display their skills. Azrael Franz also provides cash awards to these worthy young artists to encourage their continued efforts.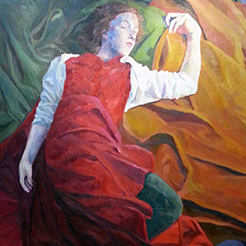 In the Community
Azrael Franz is a proud supporter of the communities we have served for more than 70 years.  We take great pride in our commitment and support to organizations through community partnerships, sponsorships and direct participation.