Elder Abuse and Neglect – Learn to Spot the Warning Signs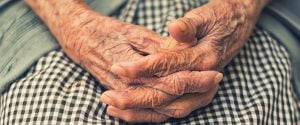 Elder abuse — intentional harm inflicted on an older adult by someone with whom they have an expectation of trust — can take many forms.  While some issues stem from individual caretakers, elder abuse and neglect are far more often the result of systemic failures that occur when large corporations cut staff and salaries in an effort to move their bottom line.  Staffing is often the biggest expense a nursing home faces, and the cost-saving choices can come at the expense of residents.
Nursing homes present unique risk factors to the adults in their care. Too often, nursing home operators understaff and overwork professional caregivers, leading to rushed care, exhaustion, frustration, and burnout.  To help prevent abuse, loved ones must know what factors cause elder abuse or increase an older adult's risk.
Nursing Home Risk Factors:
Nursing home residents may be at higher risk for elder abuse if their facility has:
Careless hiring practices, such as not doing thorough background checks
High staff turnover rates
Little administrative oversight
Stressful working conditions
Staff who act coldly or negatively toward residents
Whether your elderly loved one resides at home or in a long-term care facility, simple actions — like encouraging social interaction and frequently checking in — can go a long way in keeping them safe.
Unfortunately, elder abuse cannot always be prevented.  Nursing home abuse and neglect happen all too often in licensed care facilities—the precise places we trust to care for our loved ones.  It has been estimated that a staggering 1 in 10 seniors in the United States are victims of elder abuse.
Nursing home negligence can cause catastrophic results for patients, from broken bones and other fall injuries to bedsores, malnutrition, infections, and even death. If you suspect nursing home neglect, it's important to consult a qualified legal team right away. While many incidents are wrongly covered up as accidental falls, unavoidable bedsores, or are written off as a product of old age, Azrael Franz's team of nursing home abuse attorneys has the skill and experience to know the difference—and we will advocate aggressively on your behalf to find answers and a resolution.
Elders are a particularly vulnerable population to abuse and neglect. Chronic disease may limit physical and/or cognitive functioning, making a person dependent on others. And if abuse is occurring, a senior may be unable to report the behavior or avoid doing so out of fear of retaliation or other negative consequences.
If you've seen signs of abuse or negligence toward a loved one in a nursing home, contact us today.  We're here to help.