Amtrak engineer's appeal is denied.
The Pennsylvania Supreme Court recently denied Brandon Bostian's appeal seeking review of a lower court's reinstatement of all charges brought against him for his role in a high-speed derailment in Philadelphia that killed eight people.
The derailment occurred in May 2015, when the New York-bound train jumped the track as it rounded a curve at more than twice the 50 mph speed limit.
National Transportation Safety Board investigators concluded that Mr. Bostian lost his bearings while distracted by radio chatter about a nearby train that had been struck by a rock.  The case against Mr. Bostian has seen a series of reversals of prosecutors' or judges' decisions that the engineer should not be held criminally culpable for what happened that night.
This new ruling, however, concludes the appellate process, and the case has been remanded to the Philadelphia County Court of Common Pleas for trial.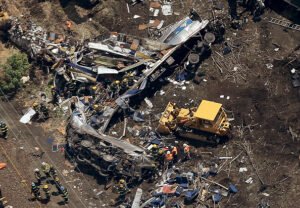 Amtrak has taken responsibility for the crash, agreeing to pay $265 million to settle claims filed by victims and their families. Since the accident, the railroad has installed positive train control technology on its Boston-to-Washington tracks that can automatically slow or stop a speeding train.
Azrael Franz represented and recovered for victims of this deadly crash.
Being a victim of an accident can be an emotionally devastating time, especially if your family suffers the loss of a loved one, or you sustain serious injuries.  Through Azrael Franz's comprehensive strategies and practices, our compassionate attorneys are dedicated to helping victims of such tragic events receive the compensation they deserve.  If you or a loved one has been injured in a train accident or automobile crash, contact the personal injury advocates at Azrael Franz for a consultation today.  We're here to help.