Reported Cases of Vape-Related Severe Lung Illness to be Investigated by Maryland Department of Health
In a press release issued Wednesday, the Maryland Department of Health (MDH) announced that at least five (5) people in Maryland have suffered "severe" lung illness linked to e-cigarettes (also known as "vaping").  "These cases are part of the nearly 200 reported incidents of vaping-related illness in 22 states, resulting in at least one death," the press release stated.
On Aug. 23, an Illinois resident died after being hospitalized with a severe respiratory illness associated with vaping.  Symptoms of the illness include shortness of breath, pain associated with breathing, coughing,
fever, nausea, vomiting and diarrhea, according to MDH.  Anyone who has these symptoms and has a history of e-cigarette use is urged to seek medical attention immediately.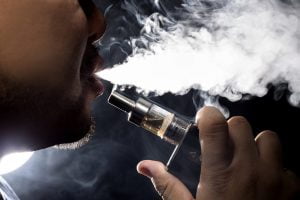 E-cigarette/vaping cases are leading to lawsuits seeking damages for physical, emotional, and financial injuries.  If you or a loved one has been injured, you should contact our lawyers immediately for a free, no-obligation case consultation. Our lawyers will be able to speak with you about your symptoms, determine whether or not you have a cause of action, and help you pursue the financial recovery that you are entitled to.