Professional Handling of Referrals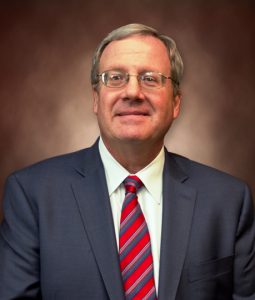 By: Paul J. Schwab
This article was originally published in the June 2019 edition of the Baltimore County Bar Association Newsletter, "The Advocate."
Maryland attorneys are required to "provide competent representation to a client."  Md. Rule 19-301.1.  The Maryland Rules of Professional Conduct state that competency "requires the legal knowledge, skill thoroughness and preparation reasonably necessary for representation."  Id.  With this requirement in mind, most attorneys limit their practices to specific areas of law in which they are competent and refer persons seeking assistance in other areas to other lawyers or organizations.  Maryland Rule 19-301.6 mandates the declination of representation in certain situations, which may also result in making referrals.
The preferred practice when making a referral is to give the inquiring individual (hereinafter referred to as the "consumer") the contact information of multiple competent attorneys that may be a good match for their needs.  The referring attorney may also provide the consumer with the referred attorney's experience and practice and suggest that the consumer mention their name and/or their firm's name when initially contacting the attorney.  If unsure whether the other attorney would be interested in handling the matter, many referring attorneys first discuss it with their colleague prior to giving information to the consumer.
There are times an attorney may not know whether or where to make a referral.  If the consumer's case has limitations or other legal problems or the consumer is unreasonable or has fired multiple lawyers, many decline to give a referral.  One option when this happens is to recommend the consumer contact Baltimore County Lawyer Referral and Information at (410) 337-9100.  At other times, an appropriate referral may be Maryland Volunteer Lawyers Service, Inc., Maryland Legal Aid, Pro Bono Resource Center of Maryland, Inc., Disability Rights Maryland or other organizations
If an attorney refers a consumer to an attorney not in the same firm with the expectation of receiving a "referral fee," they must comply with Maryland Rule 19-301.5(e).  Rule 19-301.5(e) provides that a fee can only be divided between attorneys who are not in the same firm if: "(1) the division is in proportion to the attorney's services or each attorney assumes joint responsibility for the representation, (2) the client agrees in writing to the joint representation and (3) the total fee is reasonable." (Emphasis added). In personal injury cases attorneys frequently satisfy Rule 19-301.5(e)(2)'s requirement by providing that each attorney assumes responsibility for the case.  This means, at a minimum, that both attorneys/firms should have all applicable statute of limitations, notice deadlines and case's litigation schedule on their calendars.
Besides complying with Rule 1.5(e), attorneys splitting fees should have an agreement on responsibility for services, advancing costs and division of the fee confirmed in writing.  Doing so helps to avoid misunderstandings and differing memories of the agreement.
Regardless of whether the referral involves a division of fees, an attorney receiving a referral should timely communicate with the potential client and also thank the referring attorney.  Some attorneys may also give the referring attorney a summary at the end of the matter.
After making a referral, the referring attorney should keep in mind other provisions of the Maryland Rules of Professional Conduct.  Under Maryland Rule 19-301.18, a consumer that inquiries about the possibility of forming an attorney-client relationship becomes a "prospective client."  Rule 19-301.18 mandates that, even if the inquiry did not result in an attorney-client relationship, the attorney must not thereafter use or reveal information learned in the consultation except as is permitted by the Maryland Rules of Professional Conduct.  Consequently, an attorney who receives information during a consultation with a perspective client shall not represent another individual with interests materially adverse to those of the prospective client in the same or a substantially related matter if the information received "could be significantly harmful," unless both individuals give "informed consent in writing or the disqualified consulting attorney is timely screened from any participation in the matter and is apportioned no part of the fee."  Md. Rule 19-301.18.
The professional lawyer gives attention to the making and receiving of referrals.