Kobe Bryant's Widow Files a Wrongful Death Suit against Helicopter Company over Deadly Crash
The widow of Kobe Bryant, Vanessa Bryant, is suing Island Express Helicopters for the January 26 crash that killed the NBA legend and their daughter, alleging in part that the pilot failed to safely operate the aircraft.
Vanessa Bryant's lawsuit was filed in Los Angeles Superior Court on Monday, February 24, the same day a memorial celebration for Kobe and Gianna Bryant was getting underway at the Staples Center in Los Angeles.
The suit alleges numerous counts of negligence and wrongful death against Island Express, the helicopter's operator, in the January 26 crash in Calabasas, California. The crash killed seven other people, including pilot Ara Zobayan.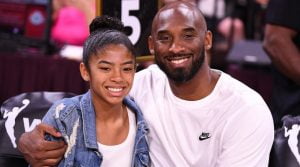 The complaint obtained by CNN claims, in part, that Zobayan:  failed to properly monitor and assess the weather prior to takeoff;  failed to abort the flight when he knew of the cloudy conditions; and failed to properly and safely operate the helicopter resulting in a crash.
The complaint goes on to state that "Defendant Island Express Helicopters is vicariously liable for any and all actions of Ara George Zobayan, including his negligent and careless piloting and operation of the subject helicopter, by reason of its principal and agent relationship with Ara George Zobayan," the lawsuit says.
The suit says Vanessa Bryant is seeking general, economic and punitive damages. No financial figures were expressed in the suit.  Island Express suspended its services after the crash.
Azrael Franz has successfully represented victims and families of victims in tragedies resulting from aviation crashes, including a $28,500,000 settlement with a major airline.  Azrael Franz is sensitive to the needs of victims and their families, and our attorneys and staff work diligently to make sure that all of those needs are addressed. We vigorously protect the legal rights of victims and their families to make certain that the responsible parties are held accountable for the damage they have caused.
If you have questions about a case involving serious personal injury or wrongful death, please contact Azrael Franz Partner Judson Lipowitz for a free case evaluation.  We're here to help.