FDA Launches Criminal Vaping Investigation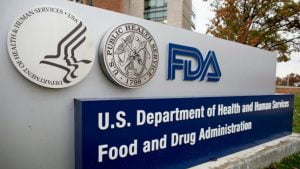 The Food and Drug Administration (FDA) has launched a criminal probe into the recent spike in vaping-related illnesses, which has jumped to 530, health authorities said Thursday, September 17.
The confirmed cases, up from 380 last week, were reported by 38 states and one territory as of Sept. 17, the Centers for Disease Control and Prevention said.
CDC reported Thursday morning that seven deaths resulting from vaping-related illness have been confirmed in six states, and that more were likely to occur. By Thursday evening, the Missouri Department of Health confirmed that a man in his mid-40s died this week due to a vaping-related illness—the first in Missouri and the eighth nationwide.
"We are in desperate need of facts," said director of the FDA's Center for Tobacco Products, Mitch Zeller, to the Washington Post.
Zeller said the criminal probe will not look into personal use of vaping-related products. Instead, the investigation will focus on the products, where they were purchased and how they are being used.  Zeller suggested that the office would be focusing in particular on THC vape cartridges, specifically those bought off the black market, though he stressed that it would not be targeting people who bought such products. "The focus is on the supply chain," he said, referring to those who manufacture and distribute bootleg THC cartridges.
Many, though not all, of the products implicated have been bootleg THC cartridges purchased off the black market, particularly in states where cannabis is illegal. And there's some evidence to suggest that black-market cartridges cut with vitamin E acetate, a substance that is typically used in skin lotion or supplements that can be extremely harmful when inhaled, may be driving the trend.
E-cigarette/vaping cases are leading to lawsuits seeking damages for physical, emotional, and financial injuries.  If you or a loved one has been injured, you should contact our lawyers immediately for a free, no-obligation case consultation. Our lawyers will be able to speak with you about your symptoms, determine whether or not you have a cause of action, and help you pursue the financial recovery that you are entitled to.