Dundalk Woman Charged With DUI In Fatal Baltimore County Motorcycle Crash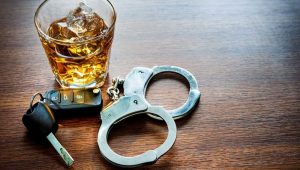 Baltimore County police have charged a Dundalk woman with DUI in connection with a fatal crash in the early morning of Wednesday, August 21.  According to Police, Jessica Leigh Doran, 33, is being held without bail.
Officers responded to a crash at Wise Avenue and Park Drive just after 2AM on Wednesday.  The investigation revealed that a motorcycle, driven by John Wolf Foster, 25, was traveling west on Wise Avenue approaching Park Drive. Doran's Mercury Mariner was traveling east on Wise Avenue and attempted to turn left onto Park Drive, causing a collision.  Mr. Foster was ejected from his motorcycle and pronounced deceased at the scene of the crash.  The victim was a soon-to-be father of two.
Victims of drunk driving collisions and their families deserve justice for suffering. The wrongful death and personal injury attorneys at Azrael Franz are dedicated to advocating for the rights of those affected by drunk and impaired driving. If you or a loved one were impacted in the fatal crash on August 21, contact Azrael Franz today.